As we already discussed in this article, images are an important part of your quizzes and exams, because they help you make your own tests more interesting and engaging.
But it's not always easy to find the image that could be added to your questions. That's why we prepared this short but extremely useful list of great websites where you can find free pictures to use in your quizzes.
We intentionally made this set of websites with free images so small, because we wanted to mention only the projects that we carefully selected as the best ones, so that you could use any of them and quickly find what you need.
1. Unsplash
This is probably the best source of free high-resolution photos available on the Internet. There are more than one million images on Unsplash (https://unsplash.com) from more than a hundred thousand photographers from all over the world.
Unlike many other free stock photo websites, on Unsplash it would be difficult to find pictures that have poor technical quality or lack good composition, even if for some reason you wanted to do it on purpose. Which is absolutely astonishing, considering the size of this collection and the fact that everything on this project can be downloaded and used for free.
2. Startup Stock Photos
If you need business-related photos, the project Startup Stock Photos (https://startupstockphotos.com) deserves to be your first choice.
This is a great collection of images with people in offices and conference rooms, with whiteboards and computers, talking to each other or thinking about something very important.
The pictures here are so good that they make you wonder: are they really available for free, or I just cannot find the "Buy" button?
3. Pexels
Pexels (https://www.pexels.com) is a website with thousands of videos and hundreds of thousands of photos that were hand-picked from files uploaded by Pexels users or from other sources (that's why you can also find here pictures you might already have seen, for example, on projects like Startup Stock Photos).
The high quality of photos is the main focus of this project, so it can save you a lot of time that would otherwise be spent leafing through pages of websites with free photos that don't pay particular attention to the quality of their content.
4. Pixabay
Pixabay (https://pixabay.com), besides being one of the largest collections of free photos on the Internet, can also offer you:
more than 220 thousand free illustrations;
more than 90 thousand free vectors;
thousands of free videos.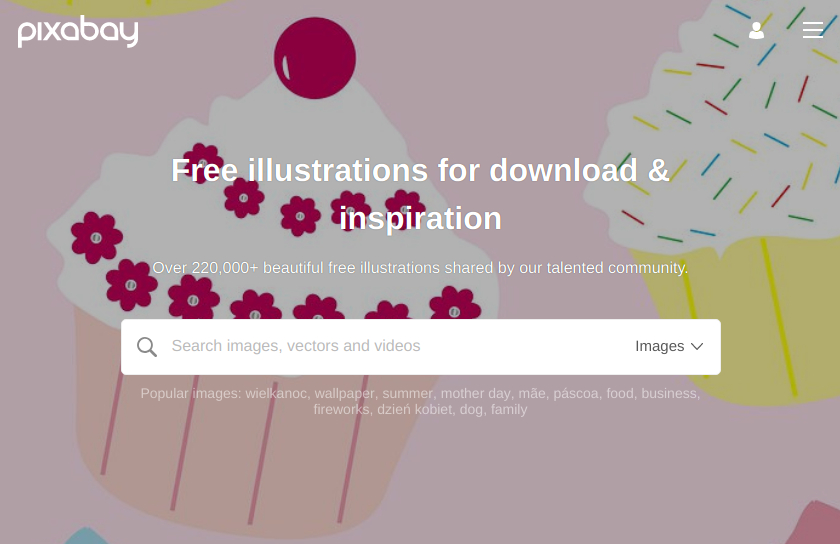 Illustrations allow you to express abstract ideas and concepts that are difficult to communicate with photos. They also give your tests a unique visual appearance and style, which can be much more impressive than anything you could get with photos.
So, if you need something more than just photos, Pixabay is a great place to look for it.
A tip on how to search for pictures on websites with free photos and illustrations
When you need to illustrate some very specific subject, but, unfortunately, all of these websites show you zero search results when you use the most obvious keywords, try to be more creative.
Think about metaphors that would let you use an image which, at the first glance, has nothing to do with the topic of your test, but, when it's displayed as a part of the quiz, everyone would easily understand the idea behind it in this particular context.