Online Testing Platform for Quizzes and Exams
Online education is becoming more and more prevalent in our society. There are many things that make online learning more appealing compared to traditional methods, for example, flexibility of class time and location.
You can take advantage of this convenience in your school or in your business by using an online testing platform like HmmQuiz.
Try For Free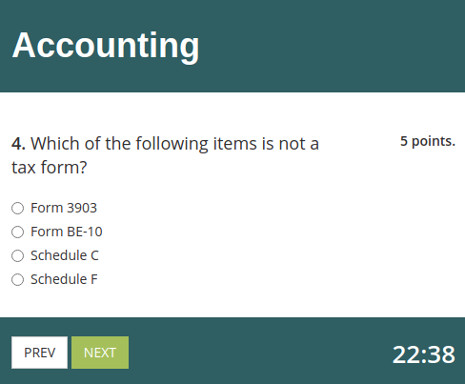 An online testing platform in education
Probably, one of the best ways to help students learn is by asking them to take quizzes. But quite often quizzes that, for example, psychology college professors give their classes look and feel exactly like all of the other tests they've given in the past. They are getting really boring for students to take and for teachers to prepare and later grade.
Both parties want something new, and so far many of them found what they were looking for in HmmQuiz — a platform for online tests.
As a teacher, on this online testing platform you can create quizzes so quickly that this process will rarely reach the point of boredom. Your students will also appreciate various features that can be used in your tests to make them more interesting.
The online testing platform makes it easy for teachers to track progress of their class, and to see a detailed breakdown with results, on the following levels:
a class;

a student;

a test;

a question in the particular test;

a teacher / instructor.
All of this is created by the computer system automatically and is available to an instructor who uses this tool.
How can business use an online assessment platform?
Real estate business owners know that hiring good real estate agents is really difficult. While there are many ways to screen applicants, many of them have drawbacks.
An online assessment platform can help you solve this problem by providing a fast and accurate way to test potential employees for knowledge, skills, and strengths that are important in the position of a real estate agent.
With such a web tool you can create quizzes to quickly narrow down your candidate pool by testing them on basic real estate knowledge even before bringing them into the office for interviews.
This way you can make sure that only qualified candidates get through the door, so you don't have to spend time training new hires or worrying about turnover rates later on.
Automated quiz taker management makes it easy to test big number of people. It doesn't matter how many quiz takers you have — on an online assessment platform such as HmmQuiz with just a few clicks of your mouse you can have tens or even hundreds of people taking tests. All quiz taker accounts get activated instantly as soon as quiz takers join up.
In HmmQuiz you can also have a branded log-in page, with your logo and customized web address. It will be seen by everyone who will visit it. A custom login screen will ensure that people have the same experience as if they were walking into your office building or your store.
A tool for students
Many accounting students in post-graduation programs are stuck in procrastination when studying for exams. They have a hard time getting motivated to study, and they don't know how to organize their notes so they can easily study what's important. Also, it's hard to prepare for exams when you're working full-time and have a family.
This web app can make it easier for accounting students who are short on time to pass their CPA exam in one try. Accountants with more experience will also find this tool helpful for keeping track of how well prepared they are during the year.
Additional features in an online testing platform
True or false questions are among the types of questions supported by an online testing platform HmmQuiz. While multiple choice questions, which are also available in this application, are designed to test a person's ability to identify the correct answer from usually three or more options, true or false questions present facts in either an affirmative form (true) or in its negation (false).
They might be also including contradictory assertions that may be disjoint, but still related by some logical association.
This not only provides students greater exposure to information about what they know, but more importantly it highlights how well they can draw inferences based on this knowledge as opposed to simply matching words or phrases against their definitions.
Sometimes you might want not to show a feedback message right after the test, especially if the result is negative and the message similar to "Oops, you failed the test…" can be very discouraging for a student. That's why in HmmQuiz you can disable displaying of such messages for any test.
Instead, you might find it useful to add correct answer explanation to each question, which would be more specific and constructive compared to a general feedback. It can be easily done on the question settings page.
Start using HmmQuiz as a platform for online testing:
✔15-day FREE trial period
✔no credit card details required to create an account
✔from $4.99 per month after the trial period
Sign Up